Mexican Heaven Fridays
FEATURING Southpole Clothing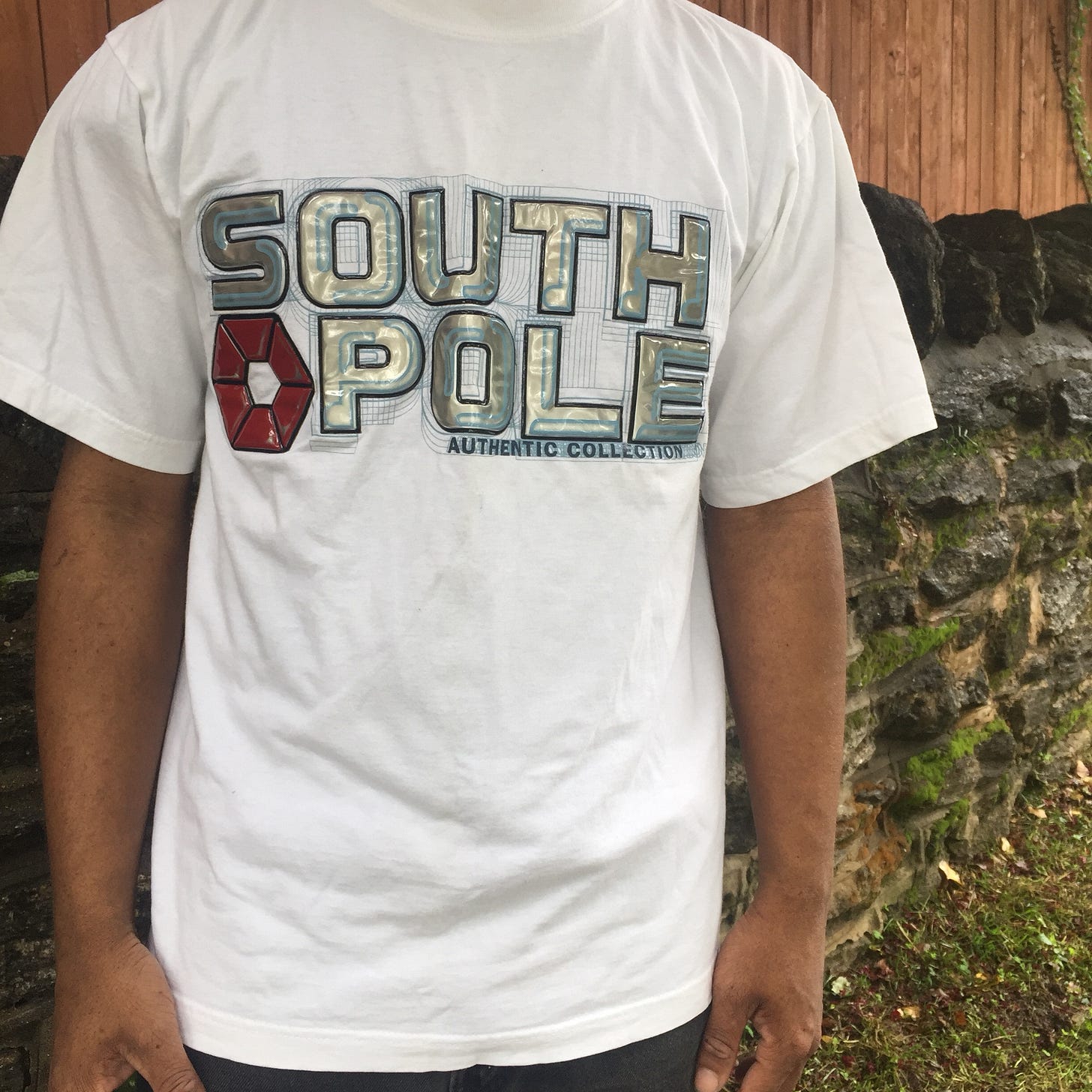 Hello friends,
If you're new here, bienvenidos. I'm new here too, tbh. I hope you'll consider staying and subscribing.
Welcome to the first Friday Newsletter which I am calling Mexican Heaven Fridays. My plan is for the Monday newsletter to be reflections on art/ history/ politics/ whatever is on my mind and motivating me that particular week. Fridays are going to be about protecting our joy, so every week I'll be writing odes to objects, artifacts, people, and places that definitely have a place in my Heaven.
So you might be wondering how I'm going to kick off this series. There can be no other way. The inaugural entry into Mexican Heaven is Southpole Clothing. *air horn*
Honestly, I have no idea how regional Southpole is. It might have been just Chicanxs in the Chicagoland area that loved Southpole. If I'm being truly honest, Southpole may have been a phenomena only in the Olivarez household where me and my three brothers would walk around Calumet City in our own Southpole fits like a nerdy gang no one else wanted to join.
My favorite Southpole article of clothing was a North Carolina powder blue hoodie that said SOUTHPOLE on the chest. It was three sizes too big and made me look like a powder blue donut, but look! That thing was comfortable and it radiated "I listen to Talib Kweli and Mos Def" vibes. That was very important to 2005 José. It's a little less important to 2020 José. But 2020 José can't leave the house, so what does he know?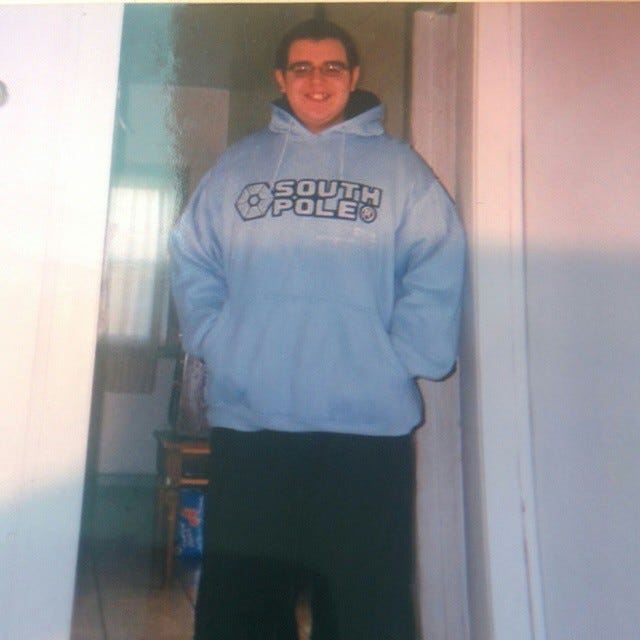 Choosing Southpole clothing was one of my first clumsy attempts to name myself. So when I see pictures of myself looking like a powder blue donut, I can't help but smile: I was learning to speak, I was making decisions about my own education, I was growing.
Excuse me, while I go pick up some vintage Southpole.
---
Did you rock Southpole where you grew up? Do you have a piece of old clothing that means a lot to you? Talk about it in the comments.
Take good care of yourselves and see you on Monday,
José