El Mango Entero #6
Featuring Roque Dalton & all of us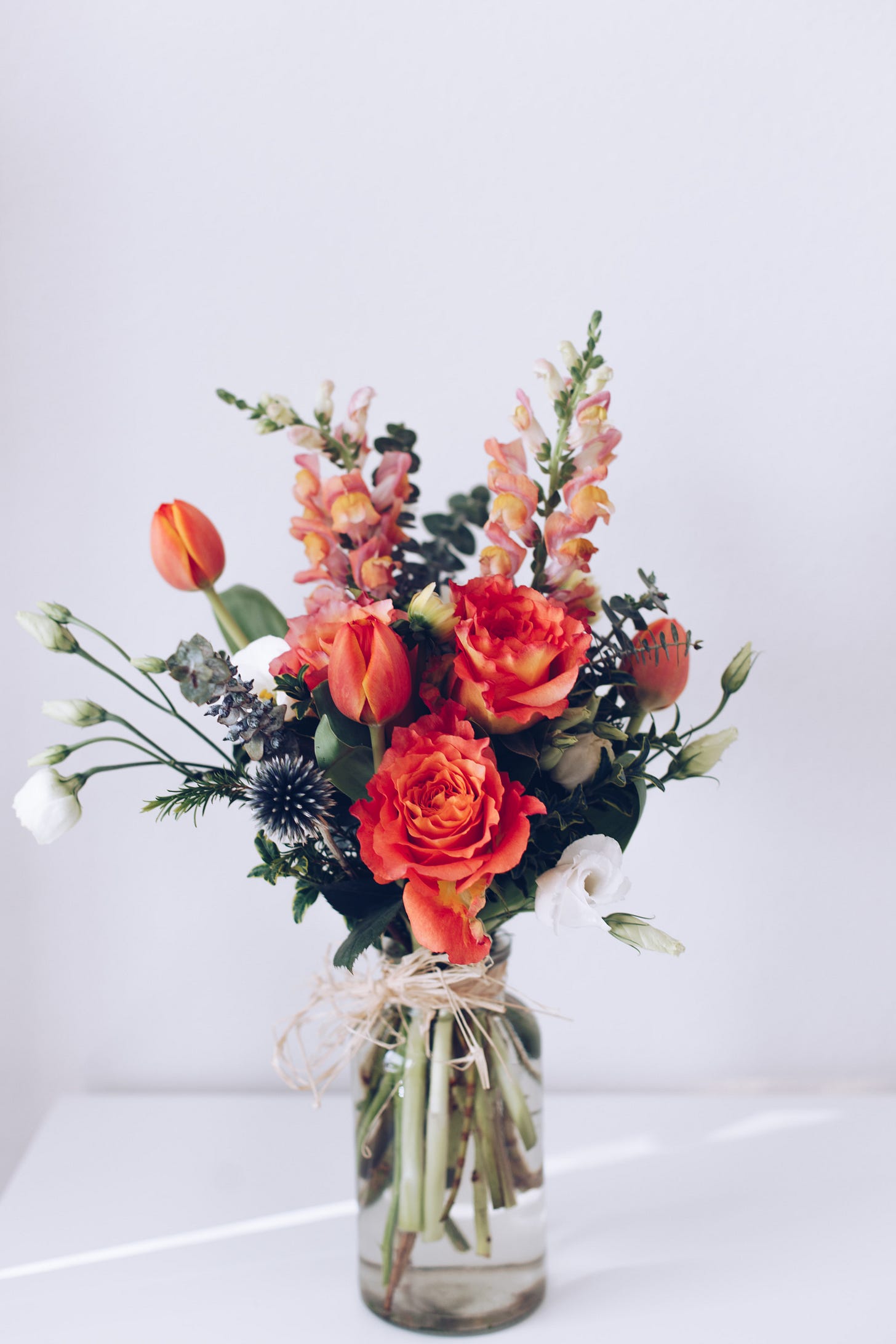 Hello good people, 
Welcome to El Mango Entero. If you're new here, bienvenidos. I hope you'll consider subscribing and staying here. This newsletter is a space to reflect. Often, I'll share a poem or other artwork that's been on my mind. Hopefully, you'll join me in that process of reflection and clarification.
Friends,
Supreme Court Justice Ruth Bader Ginsburg passed away on Friday, September 18th at the age of 87. As the news spread my social media was overflowing with tributes and despair. I know my first response was "Oh shit, this is bad." I'm not here to give you sweet nothings about how everything is going to be okay. I don't know if everything is going to be okay.
What I do know is that we've lost a lot of giants these last few years. In the last few months we've lost both Rep. John Lewis and RBG. Perhaps you are wondering who is going to save us now.
Beloveds, no one is going to save us.
That's okay because we don't need anyone to save us, and truth be told, no individual person could have saved us anyway. Feel what you feel. Despair if you must. Grieve how you grieve. Curse your ass off. Then, after you eat a whole heavenly apple handpie, like I did yesterday, you have to get ready. Because we have to fight with everything we have.
How do we fight? I don't have all the answers. However, I believe in local work. Here is a directory of mutual aid efforts across the country. If you are able, get involved. My favorite story of last week was about Femdot, a Chicago rapper who started delivering groceries to families in need after Chicago Public Schools announced that they were stopping their free lunch program. Here is a story about a few other mutual aid efforts in Chicago. Start learning about the progressive candidates running for election wherever you are at.
After learning of RBG's death, I immediately turned to the poem, "Como Tú" by Roque Dalton. Roque writes, " Y que mis venas no terminan en mí/ sino en la sangre unánime/ de los que luchan por la vida,/ el amor,/ las cosas,/ el paisaje y el pan,/ la poesía de todos." Y que mis venas no terminan en mí. That's the type of energy I'm trying to hold onto.
---
Poet, Mehrnoosh Torbatnejad, writes in with a question: "I'm really curious about the relationship between José the son of Mexican immigrants and José the poet. It seems your poems often grapple with these two personas but ultimately harmonize the identities. Do you ever find the identities in conflict? If so, do you try to reconcile that in your writing? To clarify, when I say persona, I mean the different but authentic version of oneself (not a fabricated identity for the public)."
I love this question. I think that often my identities are in tension. For example, I wrote the poem "I Tried To Be A Good Mexican Son" because I wanted to explore some of the misunderstandings between my parents and myself.
I grew up hearing about el sacrificio my parents made so my brothers and I could go to school. Sacrifice is a heavy word, and I spent a lot of time dwelling on everything my parents missed by migrating. So how could I square the heaviness I was assuming about my parents' interior lives with the pictures my mom sends me of the cilantro in her garden? With the way she asks for a kiss on the cheek whenever I see her. With my dad's belly laughs when someone tells a good joke at a party? What I've learned is that there are sadnesses and loss and hurt, but that doesn't mean my parents would give back any of this joy we've managed to scrape together out of life in the United States.
My parents are surprised by my decision to become a poet, and I don't think they fully understand how I earn money, but over time, they've supported me more and more. That's partly because I've been published in a few places, so my parents can hand people copies of my book or other things I've been published to show them what I do.
Mostly, I realize there are parts of my parents' lives that will never be knowable to me. I'll never know if my parents are secretly a little embarrassed by my poems or a little disappointed that I didn't become a lawyer. I trust that even if that's the case, my parents are capable of holding those small hurts alongside their big love for me.
I also have to put aside my assumptions and all the academic texts I read and hold my parents' hurts and joys and disappointments and grief and love and pride when it comes to the way their lives have unfolded thus far. I have to be able to decenter myself when thinking about them because my parents are more than just my parents. They have lives outside of me.
This has been my experience trying to make my parents proud and also make myself happy. This is gendered too. When I first started driving to open mics on the north side of the city as a teenager, my parents didn't actively support me, but they didn't stop me either. My siblings are all boys, but I bet if we had a sister, my parents would have been more strict with her activities.
Mehrnoosh, thank you for your question. I hope I answered it. Reminder to everyone, if you have a question about writing or anything else, you can submit your question in the comments or email it to me.
---
Quick Hitters
What I'm Reading: I'm back to reading Manifest Destinies by Dr. Laura E. Gomez. I read so slowly these days.
What I'm Watching: Erika and I are watching The Boys. The show is really good. It's a hyper-capitalist vision of what the world might look like if there were people with superpowers. Plus, Langston Kerman is on the show, and I try to support Oak Park River Forest High School alums whenever I can.
What I'm Listening To: The 14th anniversary fo Lupe Fiasco's Food & Liquor just passed, so this past weekend I listened to it from start to finish. It's still such an excellent record.
---
Mexican Heaven:
I love Yvette Mayorga's art-work. What artists are you digging?
---
That's it for today. If you read this, then thank you. I hope you take good care of yourself. 
See you soon,
José